Why should I consider choosing the skin scrubber?
This device is perfect choice for skin care enthusiasts who prefer to perform treatments at home. It perfectly pairs with Microcurrent (Bio Face Lift) devices to clean the skin.Removing dead cells by using skin scrubber will increase skin face lift.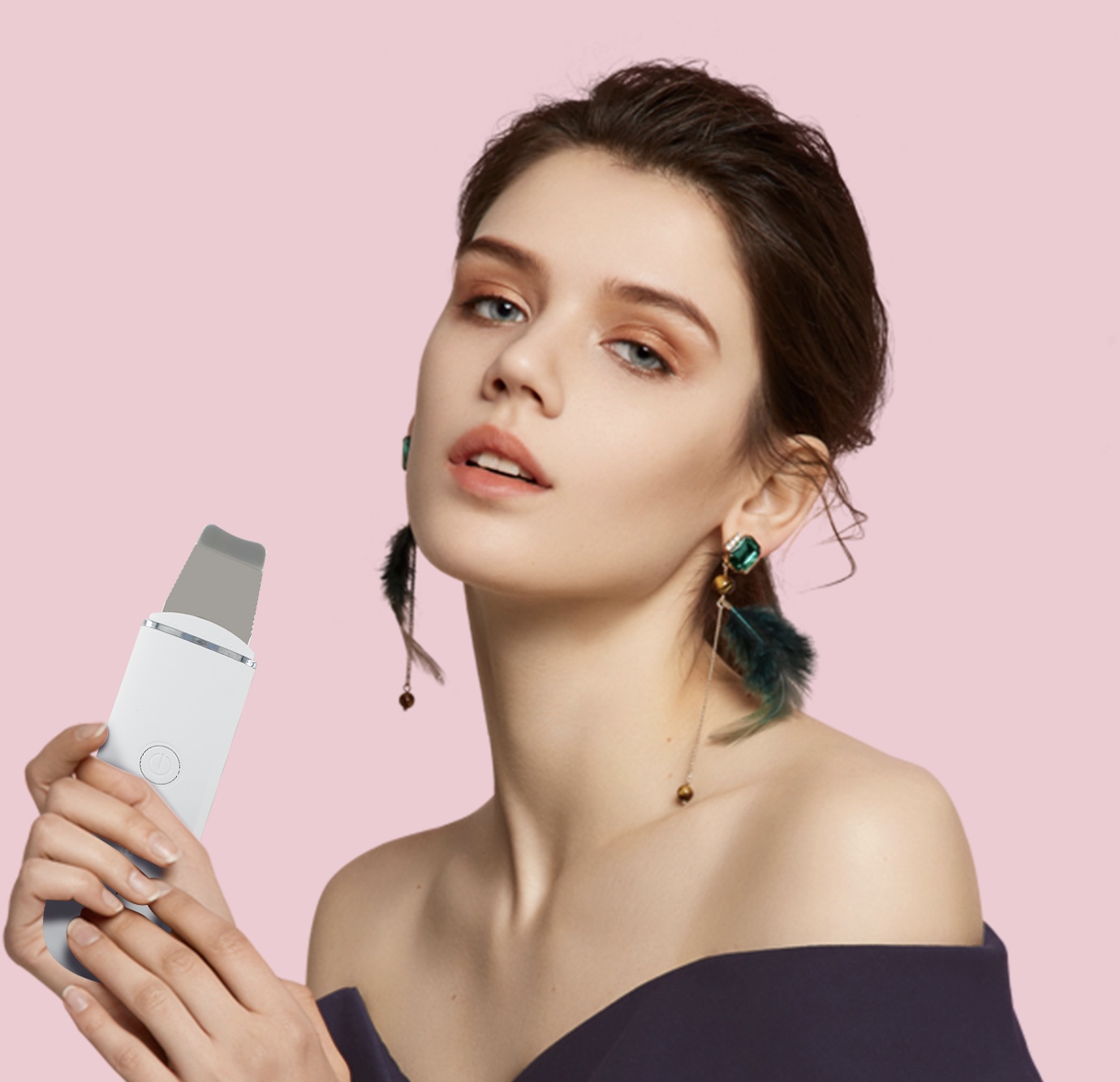 How to apply?
It is important that the skin is properly prepaired for the sonic exfoliation. Use a facial steamer to steam the face for about 10-15 minutes or a hot towel. It will soften the top layer of the skin and will allow deeper cleansing. Also it is nessesary to moist the scrubber blade path - the moisture will serve as a medium for debris to come out.
It will basically "suck up" all dead cells and oil clogs deposits from your pores. It may not clean the pores completely after one session, but it will realase the hardest deposits and will clean the pore completely with a regular use.The size of the pores will srink and they will be less visible.
To test the scrubber, drop a droplet of water on the skin scrubber blade, you will hear a hissing sound and the water will start to "boil" - that is how the occillations will interact with moisture on your skin.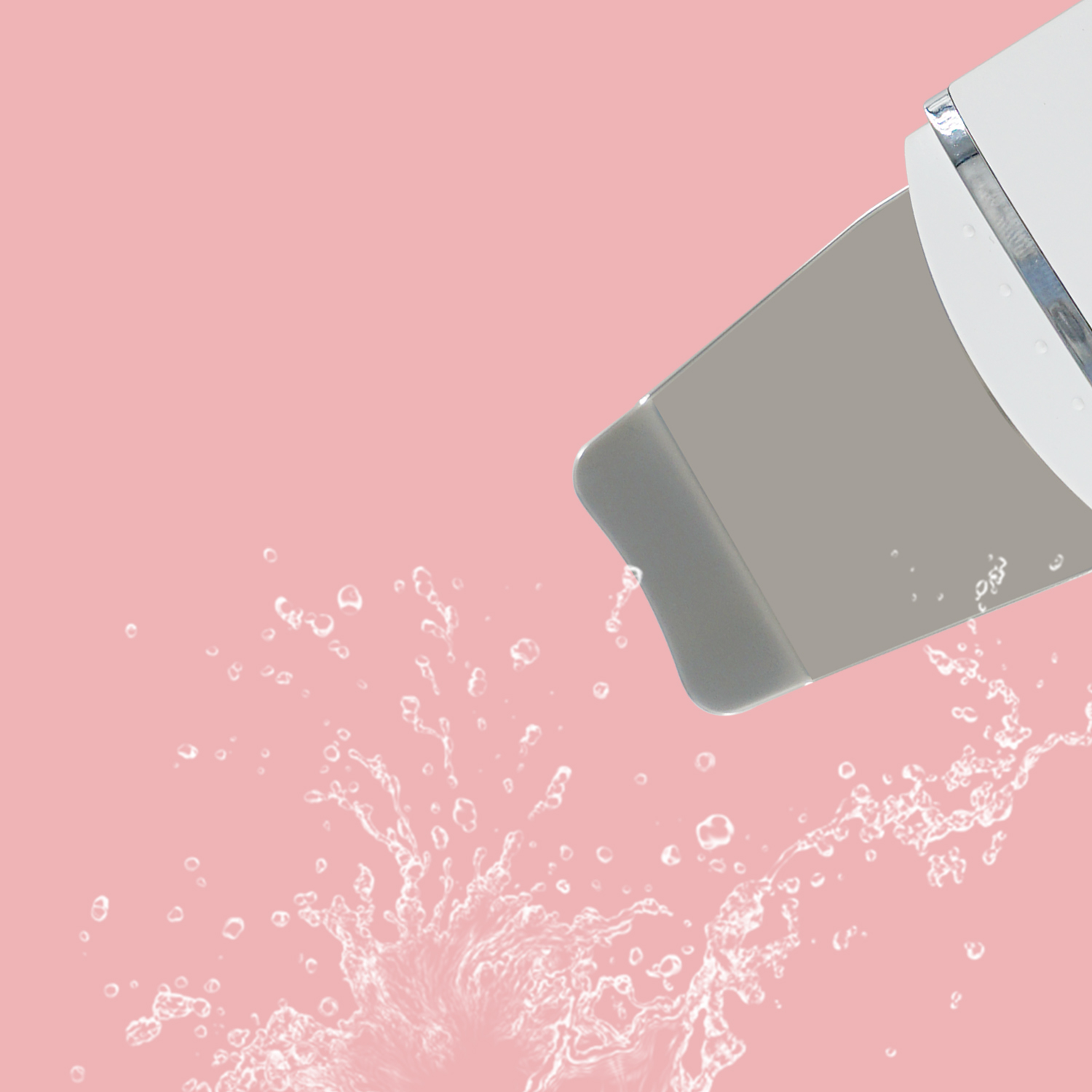 Main features
- Cordless. No dangling cords anywhere. Never again be tigthed to the outlet. It charges fast and holds the charge for a 2-3 treatemnts
- Additional blue light
- Sturdy, durable plastic case to ensure it will last long
- 4 treatment modes
- Quality stainless steel blade with polished rounded edges for easy application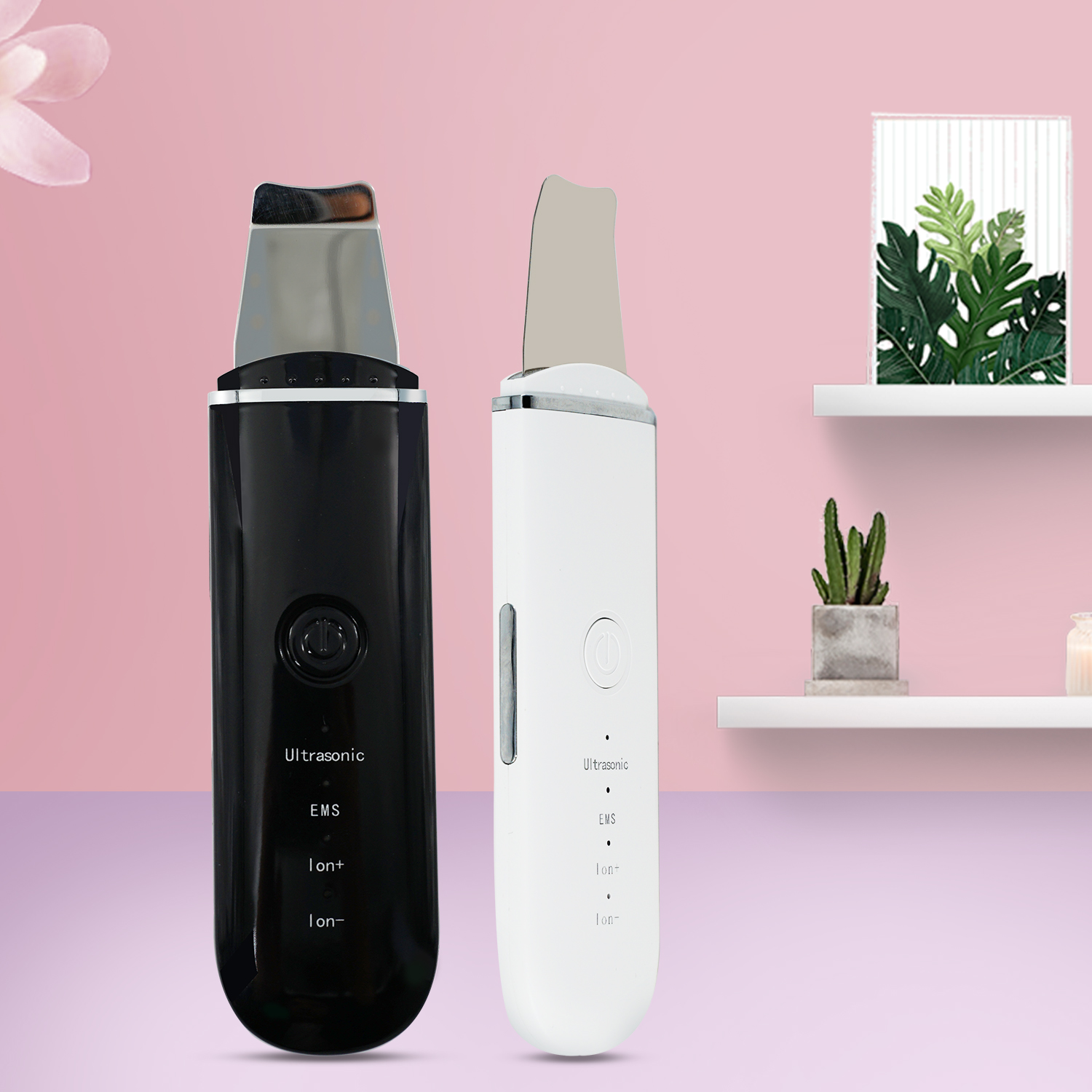 How to use it ?
1.PREPARE THE SKIN
Mist the skin with a sprayer, or wet it with a cotton pad.
Do not wet the entire face at once - work on each area separately and move to another when finished.
Start from the problem zones: chin, around the nose and forehead.
2.SCRUBBING
These areas have thicker skin and deeper pores that are often clogged with oil deposits.
Wipe the blade from time to time to remove accumulated matter.
you may want to repeat the treatment on the problem zones.
3. RESULT
Fresh looking, glowing skin. You will not clean everything from pores after the first session.
With each use you will notice an improvement.
Less chance of acne, dark spots and skin thickening.