Description

Customer questions & answers

Reviews
Professional koi beauty hair removal household equipment.
Our hair removal equipment is
wirelessly designed
with
a rechargeable lithium battery
that you can operate from anywhere and avoid the risk of plug-in operation. Using
LED lights red whitening
,
professional skin whitening
. Thanks to the advanced quartz lamp, it can be used
30 million times
. It can meet the needs of hair removal in various parts.
USB DIGITAL INTERFACE CONVERSION
design, no accidents will occur during use. Even if you replace the lamp many times, it will cause damage. It contains compact condenser design, a small range of light can
protect your eyes
even when the ignition does not
wear glasses
, too .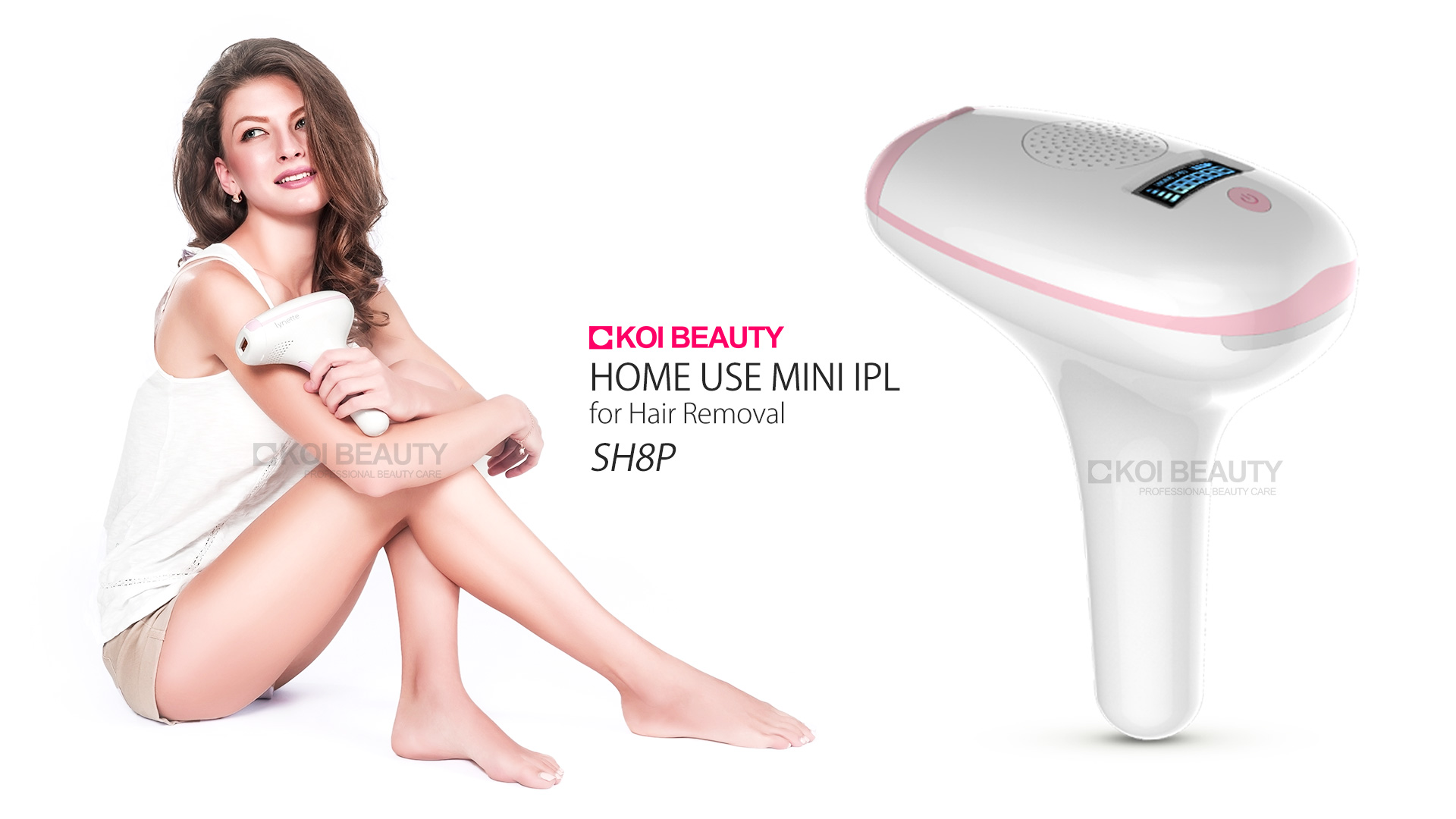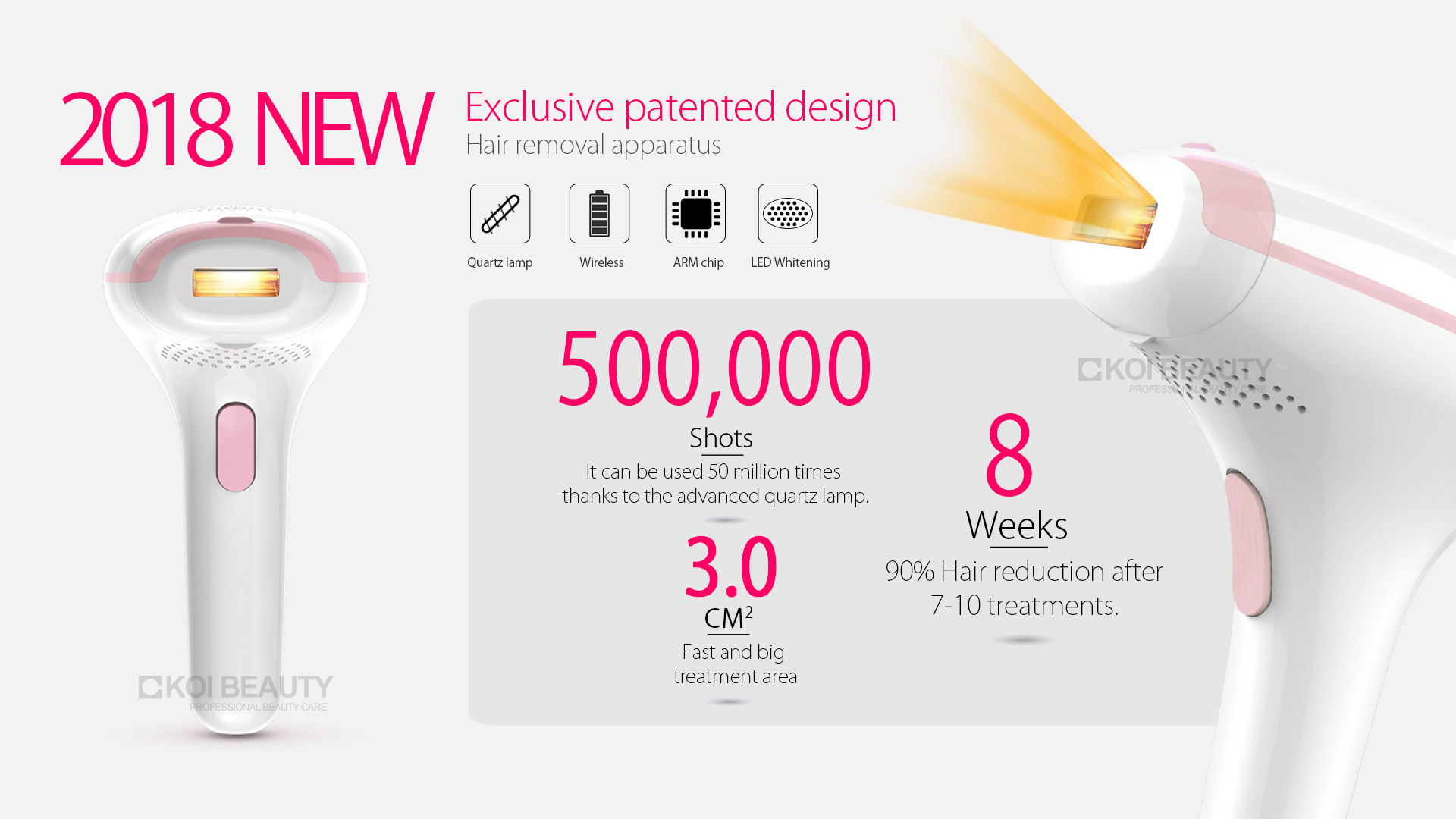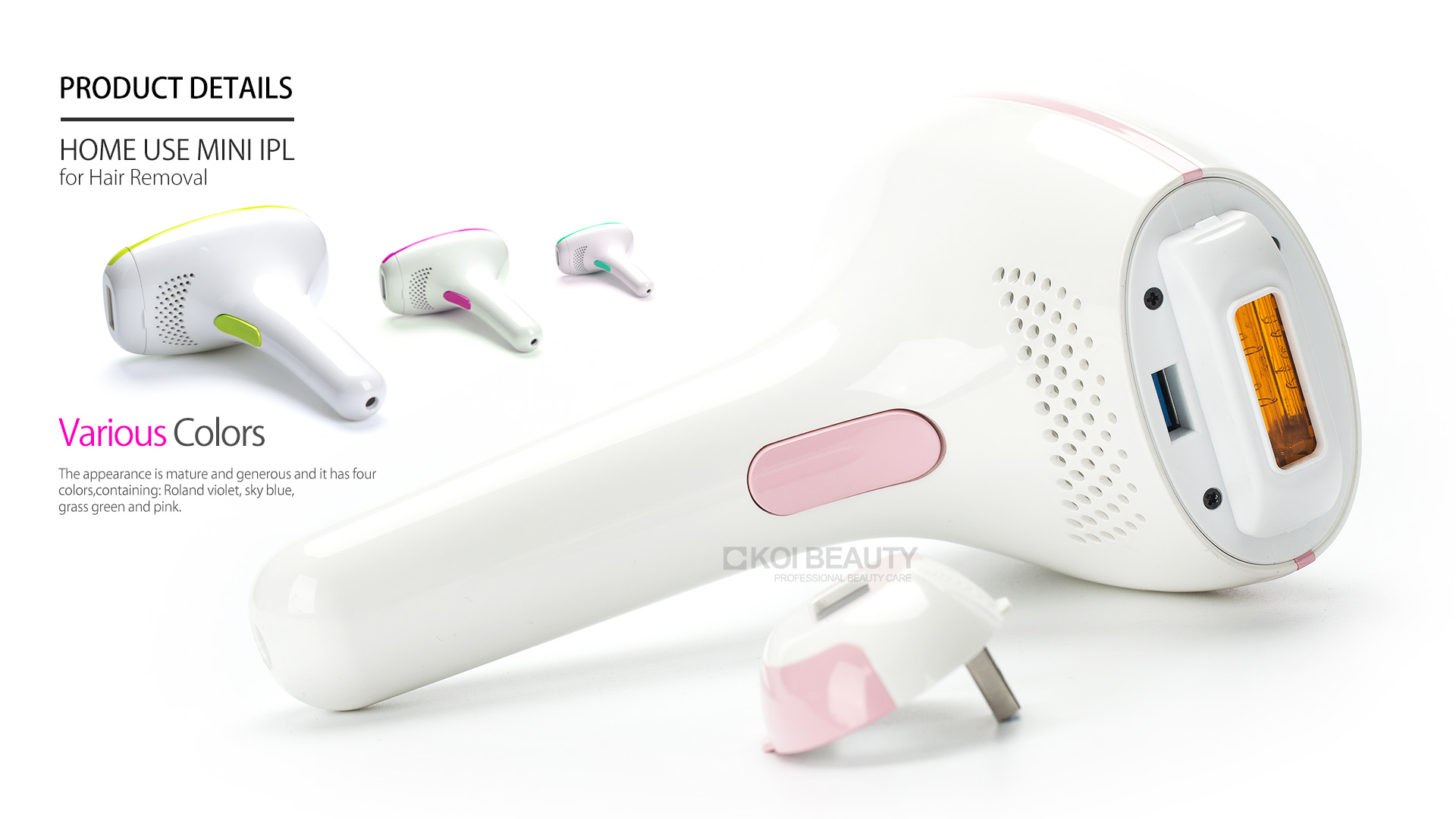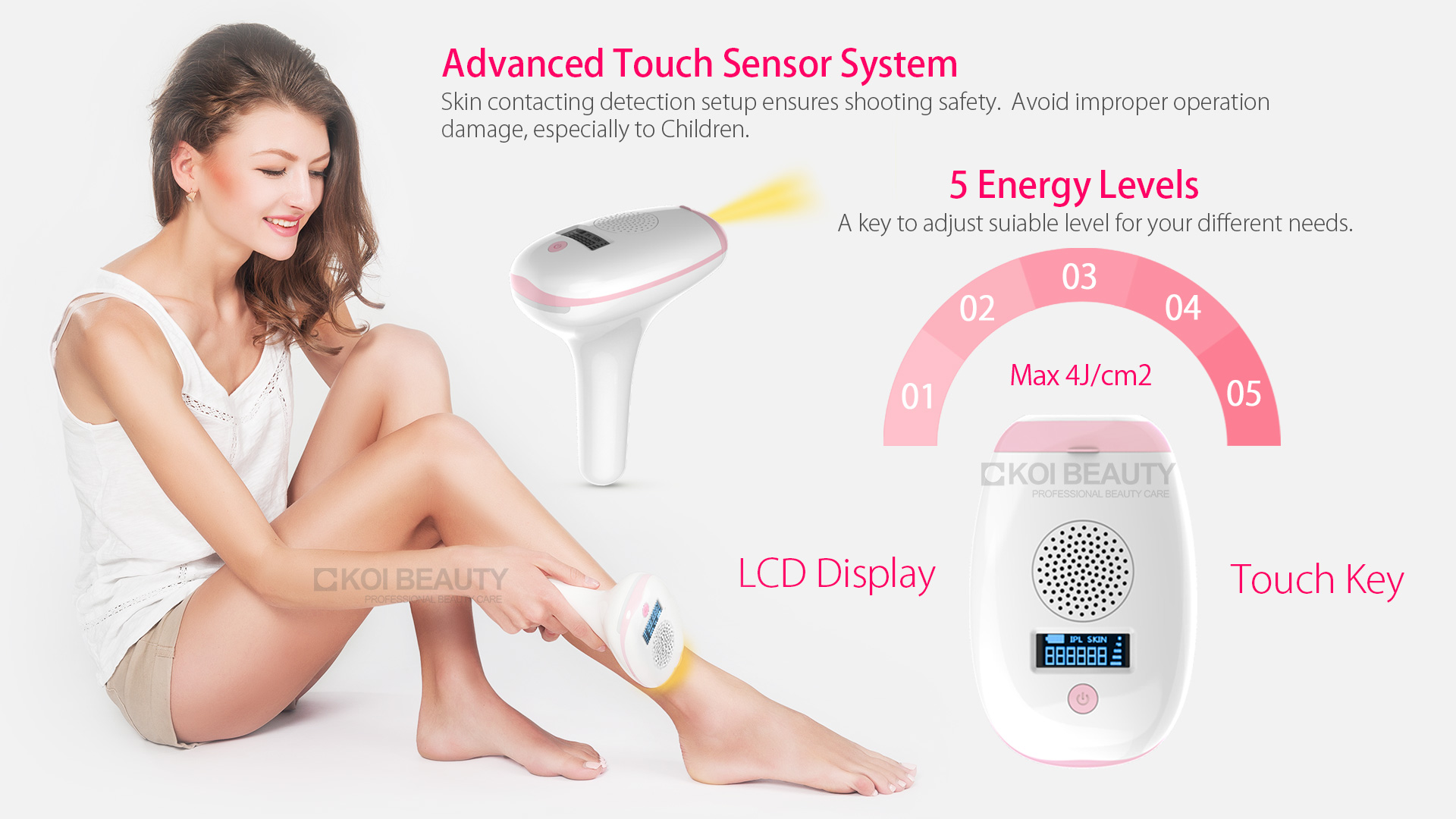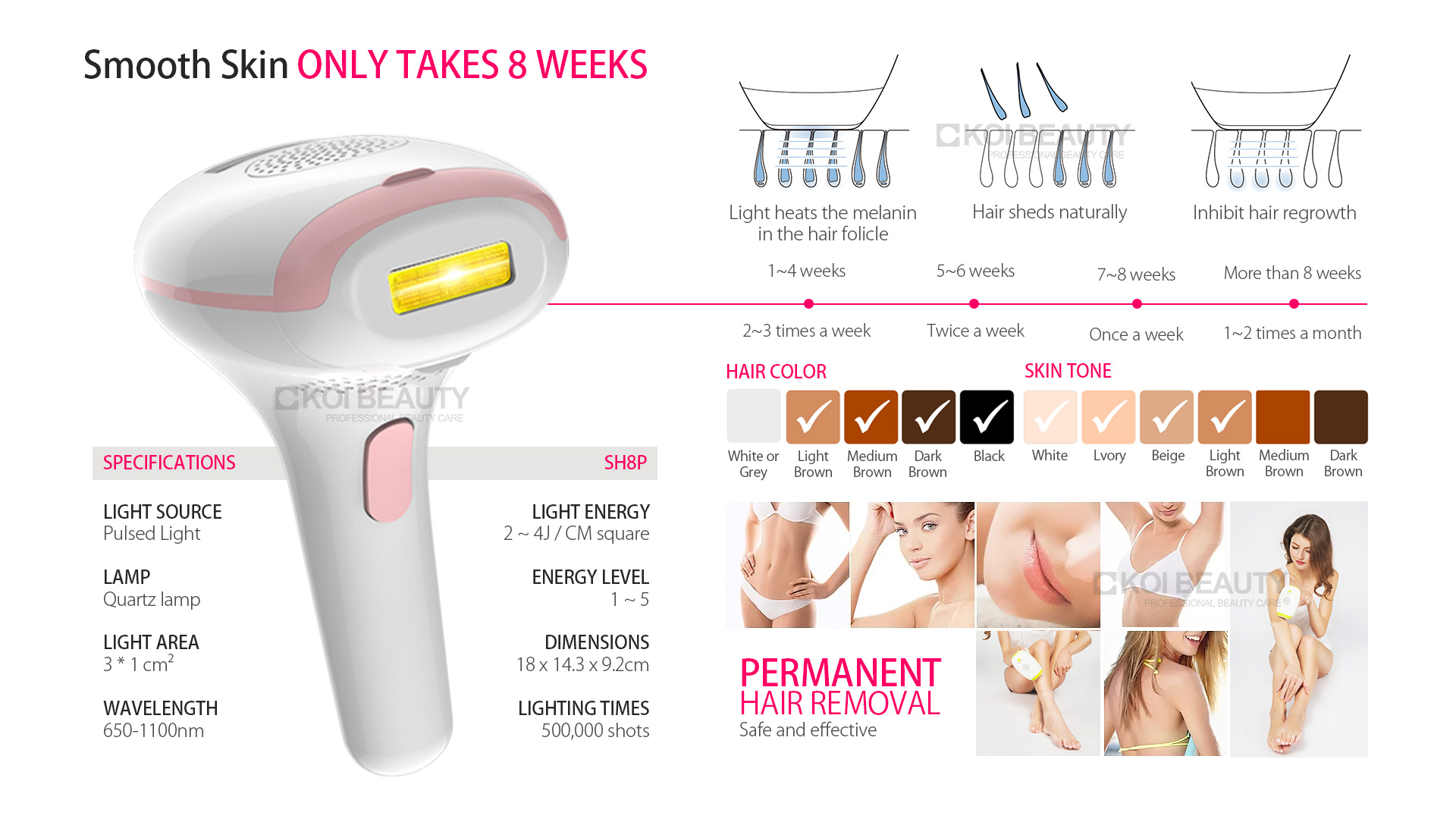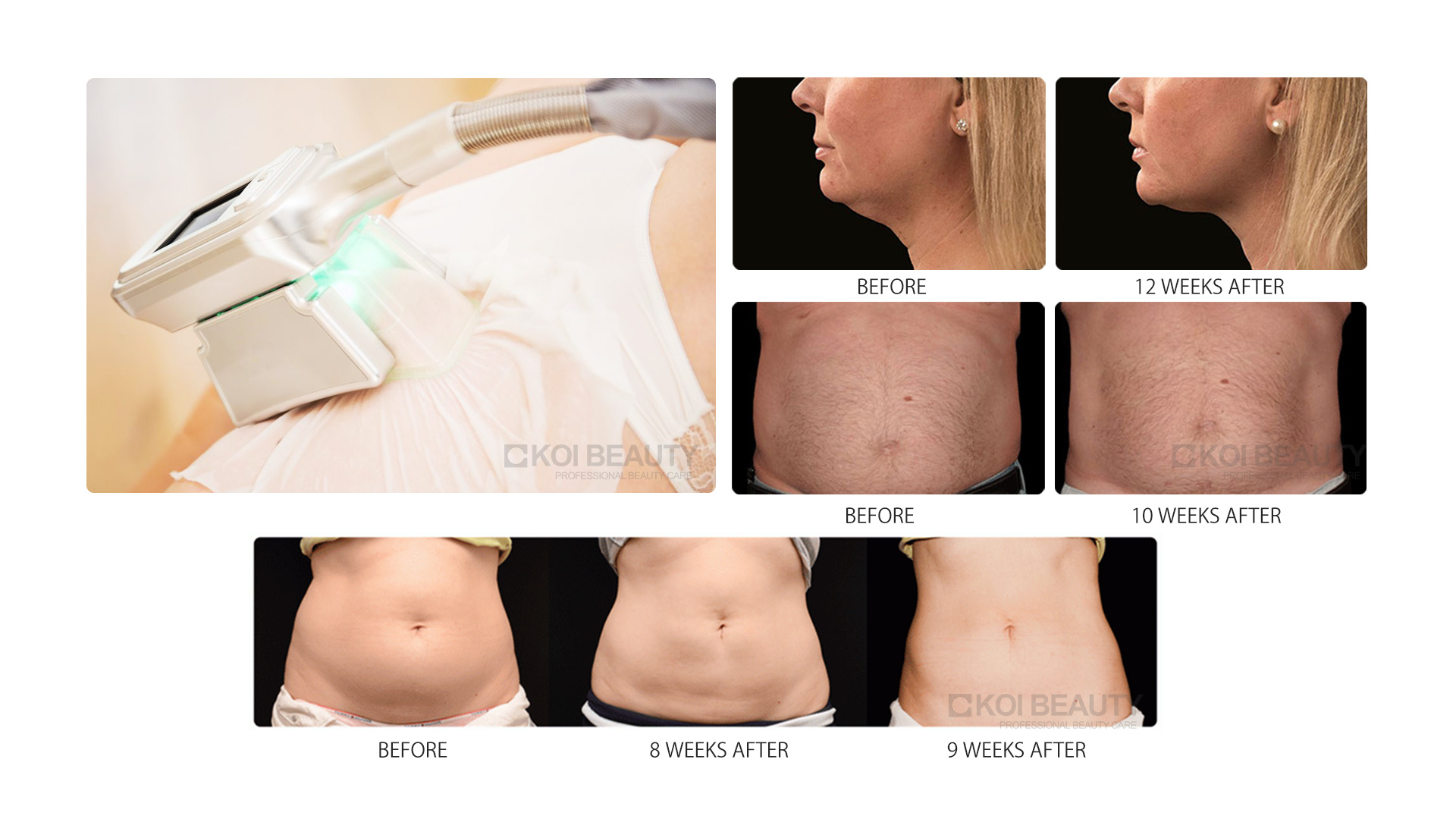 Features:
√ Safe, easy to operate: In the current market, Koi Beauty Hair Removal System is the only home IPL hair removal device that can be charged and carried (other products must be plugged into the socket to work). Built-in rechargeable lithium battery, so you don't have to worry about the risk of plug-in operation.
√ Save money: On Amazon, the Koi Beauty Ipl hair removal machine is the only hair removal device, including hair removal lamp head and LED red light whitening head, which can professionally whiten skin. With a multi-line design, you don't need to change the host. Just replace the different sensor bulbs. Your money will not be wasted in the beauty salon anymore.
√ Ideal for permanent hair removal: it is ideal for both male and female body and permanent hair removal. A considerable number of 5-level energy settings can meet the hair removal needs of various parts, such as arms, underarms, bikini lines, legs, back, chest, and lips.
√ Effective and painless: IPL technology replaces traditional hair removal methods such as waxing, shaving, creams, gels and epilators, and allows you to treat your body in 30 minutes. Achieve a lasting and effective hair removal experience. You can hardly feel the pain during use.
√0 Side effects: It has been approved by the European Union CE and FDA safety certification, has non-invasive pure physical technology, no irritation, and no adverse reactions. With a compact condenser design, you can use it without worrying about wearing your eyes without hurting your eyes.
how to use?
1. Shave off the skin before treatment.
2. Select your preferred energy setting and place the skin contact surface on the skin.
3. Check that the skin tone is appropriate and that the device will only activate when the IPL is effective for your skin tone (dark brown skin and black skin are not applicable). The Ready warning light will begin to flash.
4. You can then press the bottom of the flash and use the slide and flash action for continuous application.
5. Apply once every two weeks for the first four to five treatments. During treatment, the hair naturally falls off and growth is inhibited. Repeat treatment as needed (the time between treatments may vary depending on the individual's hair regeneration).
6. When following this treatment, after four treatments (or two months), you can reduce hair loss by up to 75%*, making your hair smooth and dull.
Multiple security guarantees: 1.
Charging protection (cannot be used when charging);
2. High temperature protection (automatic power off when a certain temperature is reached),
3. Sensing away from protection (cannot be used when the USB light is not fully connected).
Safety warning:
important!Please read before buying! Koi Beauty aims to permanently reduce excess hair. Permanent hair loss is defined as a long-term, stable reduction in hair regrowth after a treatment regimen.
If the following happens, Koi Beauty is not suitable for you:
1. Your complexion is naturally dark and dark.
Your body hair is white, gray, red or gold.
3. You have any abnormal health conditions such as epilepsy, diabetes, skin cancer history or potential skin malignancies.
If any of the above applies to you, please refer to the user manual for more details.
% QUALITY GUARANTEE 100:

We are Biggest One of Device Manufacture of Beauty with Sale About Ten years of preference Experience We've GOT LOTS Safety Certifications, Including:.. The ISO, the CE Medical, ROSH the PSE and the If you have have the any Question, WE have have Professional Before and after-service team to provide you with help.

Question:
I am African American and I can remove my facial hair.
A:
Yes. it is.
Author: Arlumi on September 6, 2017

Question:
This is it permanent?
A:
Yes, it is.
Author: Arlumi SELLER 2017 Nian 8 Yue Ri 1

question:
would I use it harmful to you?
A:
Please follow the instructions for use. Most people use this epilator to feel a slight fever if used properly. Only people with thicker skin and darker skin may feel uncomfortable, but these do not meet the end process. For safety and comfort, it has 5 light intensity options to choose from.
Author: Kameron cooper on June 30, 2017

Question:
Can you do this private parts?
A:
Yes. it is. Our products are suitable for the face and body.
Author: Arlumi on August 16, 2017

issue:
whether the cartridge needs to be replaced after a period of time?
A:
Hello! Two different lamp holders, one for hair removal and the other for skin rejuvenation.
By Arlumi on July 28, 2017
Expensive treatment, but worth it.
ByChris Henon June 20, 2017
confirmed that the purchase
took a lot of time to get a clear result. But once you reach it, you will like it. I was disappointed at first, but now I am very satisfied with the purchase. Easy to use and clean, hair grows slower.
Magic Suite for the Family IPL
ByLeoon Aug. 19, 2017
confirmed that buying
it is great! This ipl is fast and easy to use in home devices, I did find that flickering and clicking were a bit daunting but except for a little jump when I first got used to it.
good results!
ByTyleron
confirmed purchase
on August 9, 2017.
I just used it for the first time. I have to say that I am very happy that I have laser protective glasses for this because the flash is very bright and I think it will be dizzy without glasses. So far, I have used the lowest settings. It does not hurt at all or makes my skin reddened/irritated or spotted. If your phone is a bit overheated and on your skin, it feels like there is heat. I have a slight sting after opening the moisturizer (you should do this later) and it will soon disappear. I use this device in the legs, armpits and bikini areas.
So good
ByAmazon Customeron
confirmed
on July 5, 2017
This is the first time I have used a home IPL machine, but I have been treated in the past. After using this machine, I can already feel the hair loss effect. But you must strictly follow the instructions.
Five stars
ByJessica Caselegnoon confirmed on September 12, 2017
that
my skin category is light brown and the device is very easy to use. IPL regeneration is slower and in some cases the hair does not grow back. I use it all over the body - hands, legs, underarms, intimate areas (bikini area)
easy to use
Bywiliam booneon August 4, 2017
has confirmed that the purchase of
Execellent equipment is currently working very well. You can use it on all of these places on the upper lip, cheeks, chin, arms, bikini line, lower arms, stomach and your legs.