Description

Customer questions & answers

Reviews
Derma Roller Kit 6in1 meets all your requirements for skin problems. 1200 / 1.5mm for the body, 720 / 1.0mm for the face, 300 / 0.5mm for the eyes and 12 for the external use. We have made additional improvements including disinfection and silicone brushes. Our products arrive in a beautiful box - the tool itself is securely packaged in a stylish plastic box. Therefore, it is very convenient to store the top rollers in the makeup drawer.
Specifications:
Koi beauty Derma Roller 6 in 1 includes 4 different sizes of dark blue roller heads and a white handle.
Different sizes have different uses: 1.
300 needle / 0.5mm eyes, also suitable for fine lines, shallow scars, pigmentation and sun damage
2. 720 needle / 1.0 mm face, more effective than 0.5 mm, it is very Painful, you may need an anesthetic cream
3. 1200 needle / 1.5 mm body to treat severe scars and stretch marks.
Must be required for anesthesia cream
4.
12 needles for external use 5. Silicone brush 6.
Why choose a
fashion
suitcase in the
United States?
- We are a real factory with 10 years of production experience, so we have good control over the entire production process
- Derma Roller can be used on all areas of the scalp, face, body, including fragile skin around the eyes, mouth and neck
- Significantly increase the effectiveness and permeability of active ingredients in local preparation
- all sizes to suit your needs
- Made of the highest quality TITANIUM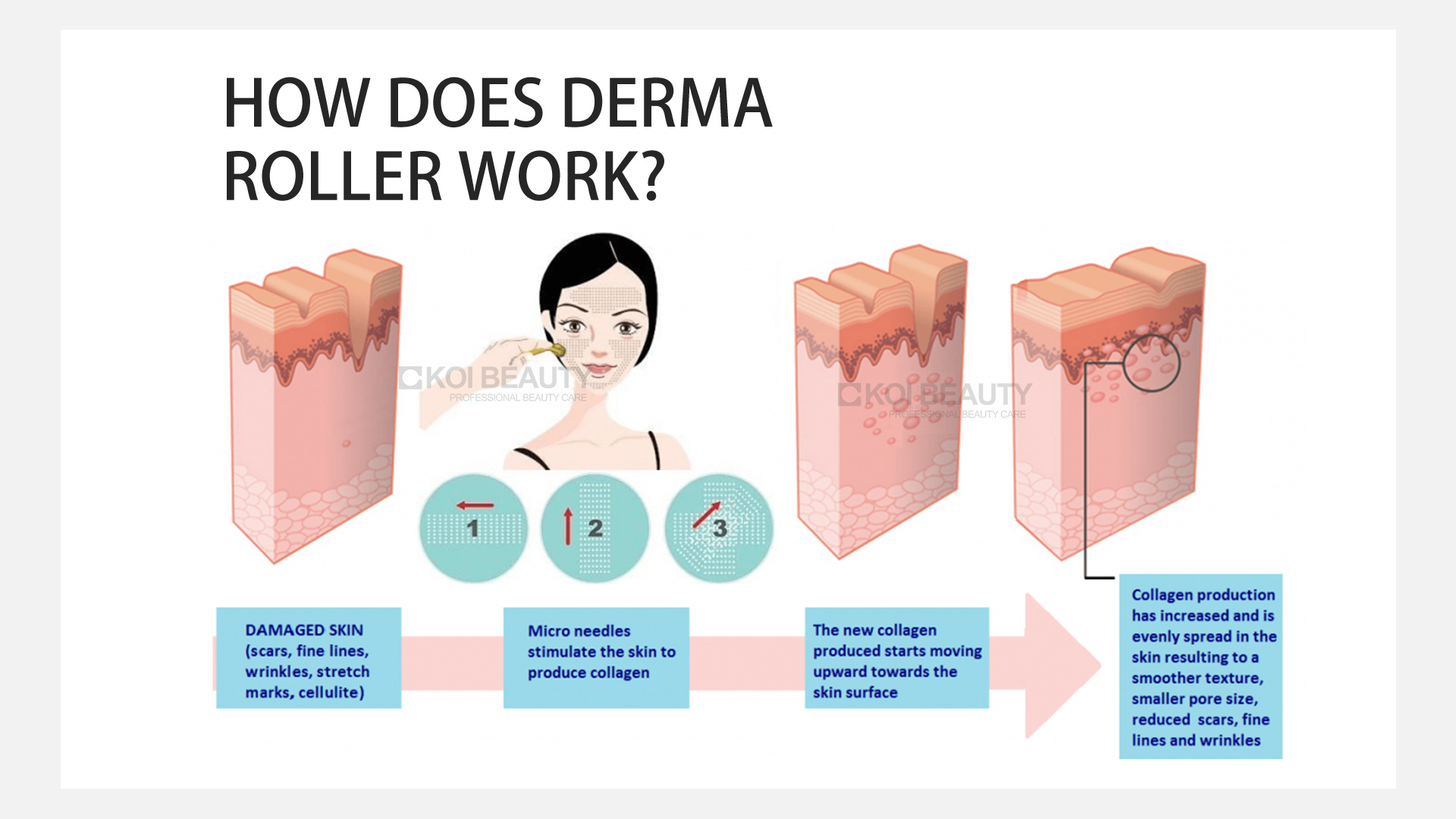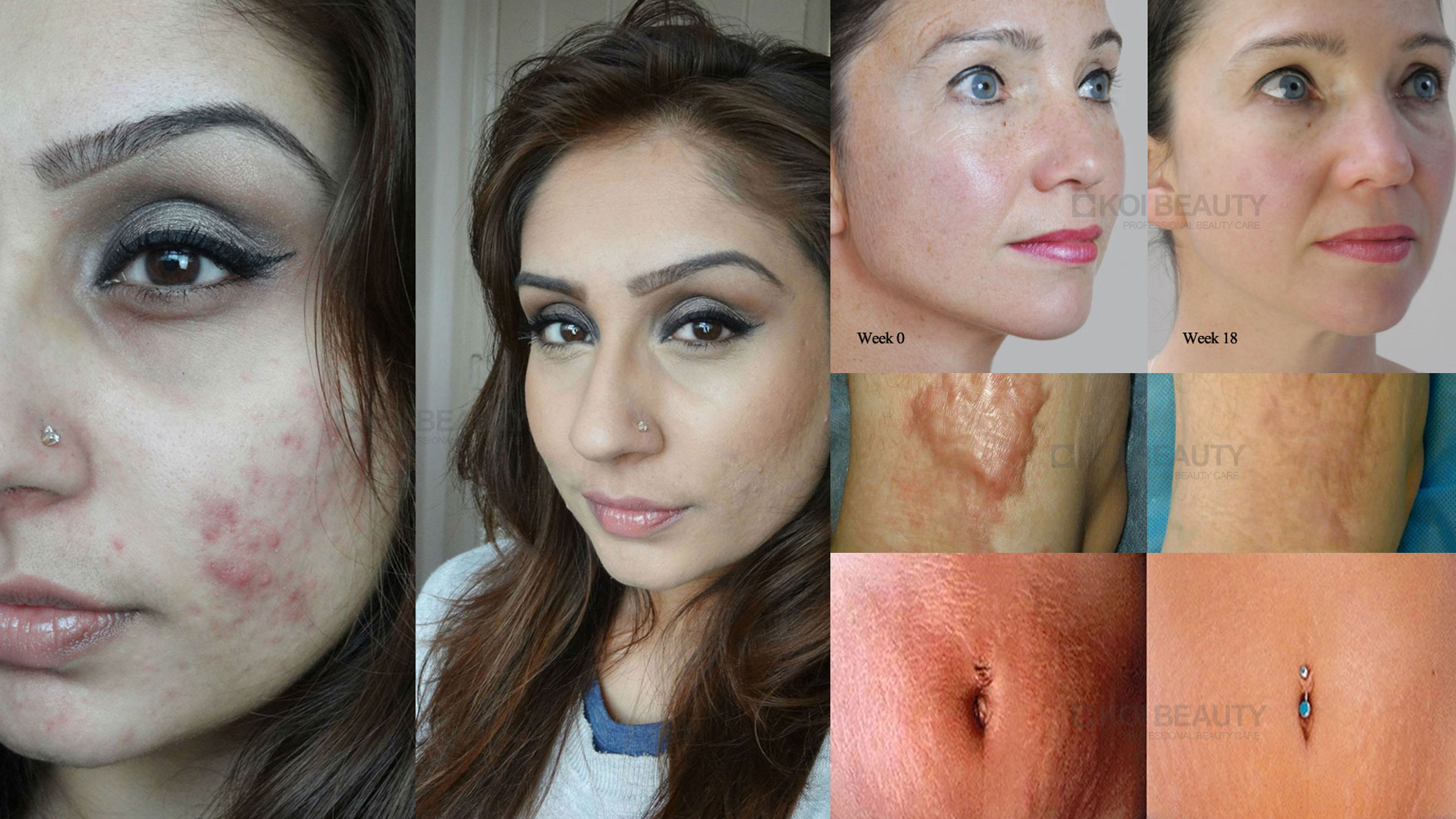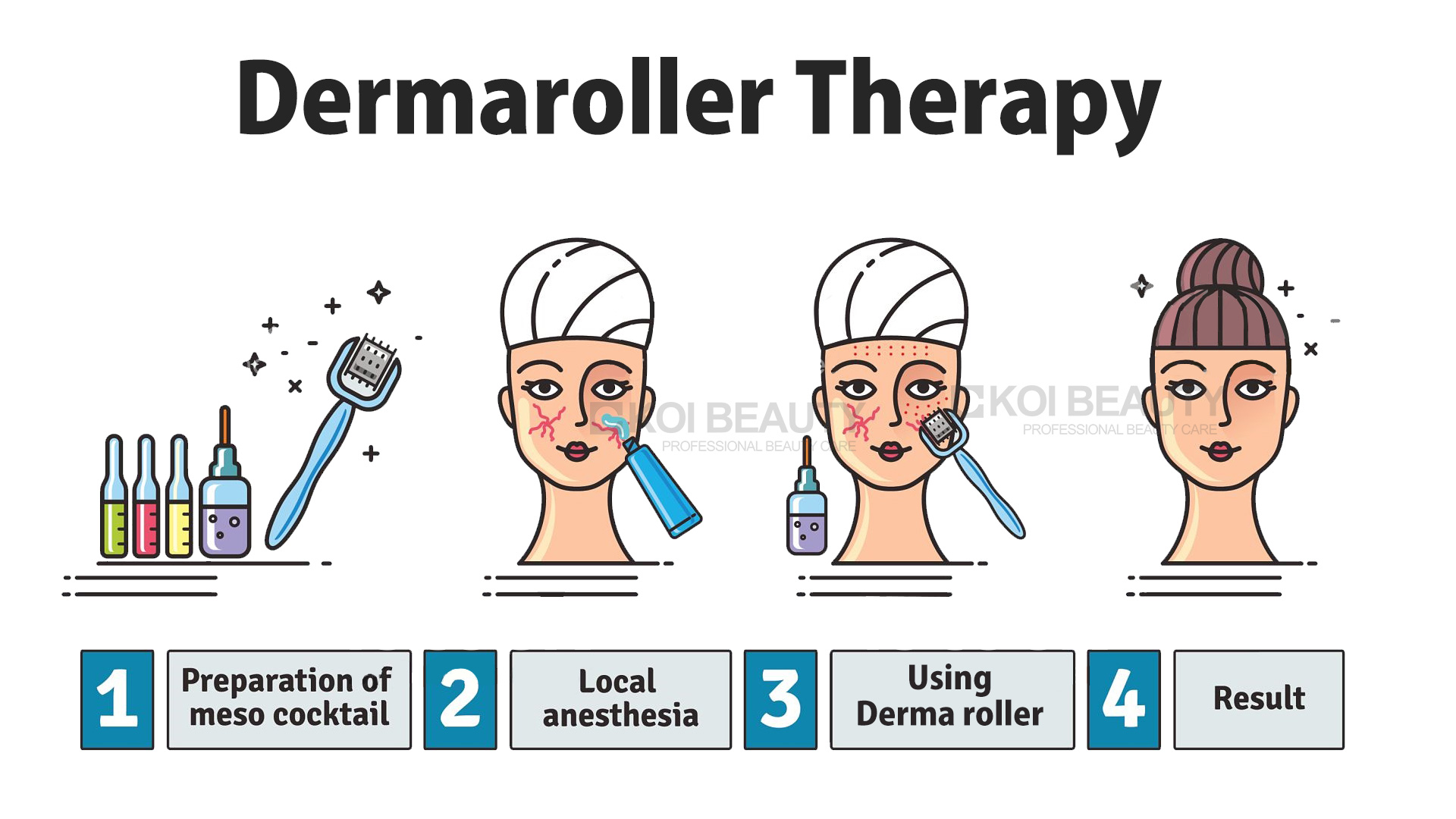 - Medical CE Certification




- Awesome Customer Service




- Best Affordable Price





How to Clean?





1

.

Soak them in 75% alcohol solution for 5-8 minutes.




2. Present them to ultraviolet radiation for about 45 minutes.





100% Satisfaction Guarantee:



If you Are not 100% satisfied with the purchase for any reason, don't hesitate to contact us to request a refund or replacement. 30 days refund without preconditions. 90 days warranty provided by Koi Beauty.



Safe Notification:





If you have an open wound, scars , wounds, sunburned skin, active herpes outbreaks, pustular acne lesions, or any other acute infection or skin inflammation, please do not use this dermis roll, have a history of poor wound healing, collagen disease, blood problems or cancer.

Question:
Why aren't all four heads have the same needle size?
A:
You have different needles for different parts of your body. The shortest part of them is the face, the medium of the body. Scars and marks are the longest.
Courtesy of Koi Beauty SELLER on November 7, 2017


A productive sport,
ByCJ K.on,
confirmed purchase
on August 13, 2017.
If anyone wants to improve their skin tone, try one of them. I am a terrible cynic, but before I filmed and during the photo, did you know? I look better. I am surprised, but it works. Use it regularly and you will see the results. My friends said that I look like the "good s_x" light but no, this is the leather roller haha.