Description

Customer questions & answers

Reviews
Koi Beauty LED Derma Roller combines two medically and scientifically proven anti-aging and skin care treatments; microneedles, photon therapy. This treatment increases the ability of nutrients to penetrate through the epidermis and dermis of skin cells. Its nutrient delivery method is a miraculous skin care technique. It removes wrinkles, body scars, burn scars, pigmentation, acne scars, stretch marks, cellulite, and prevents hair loss.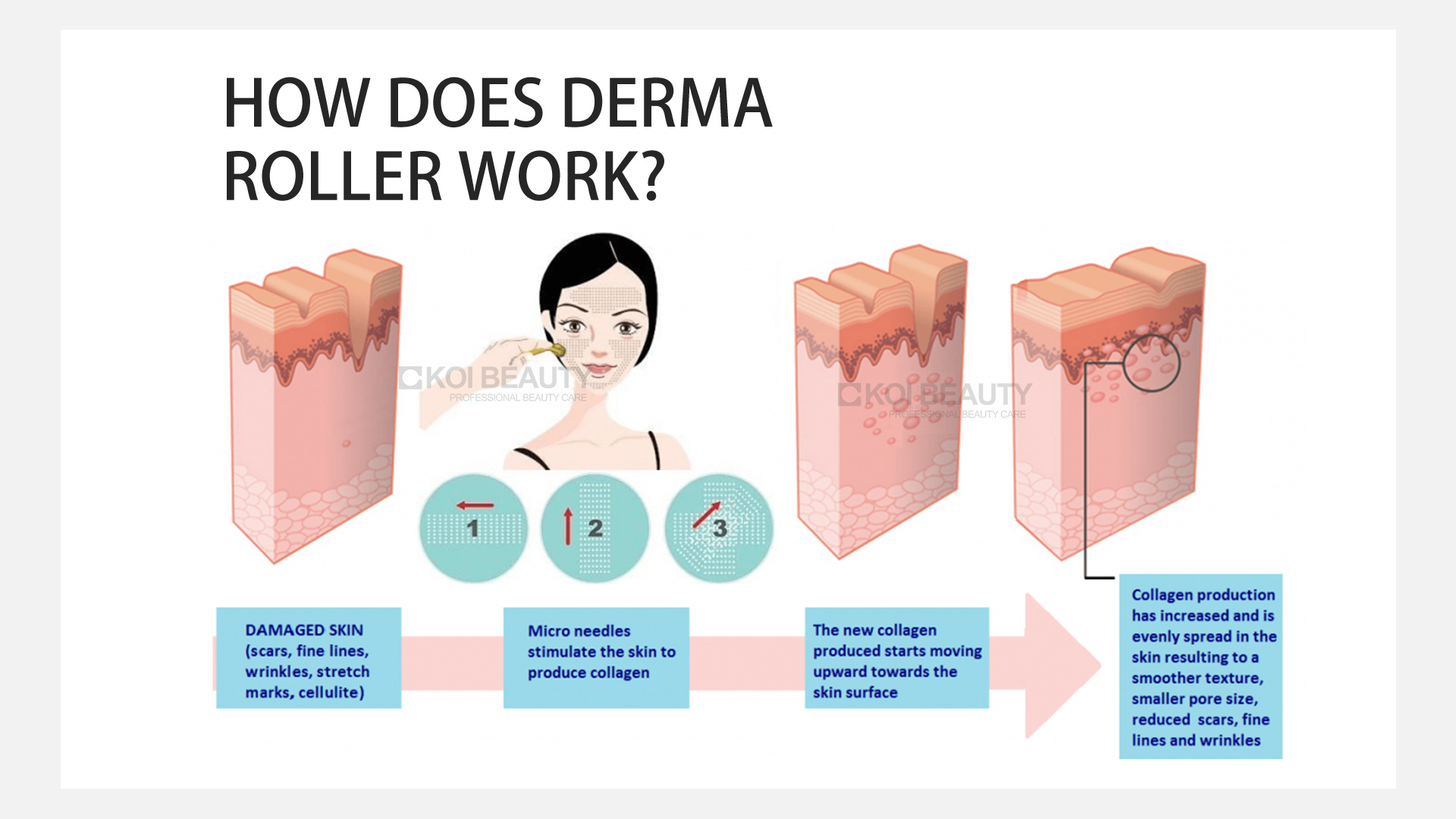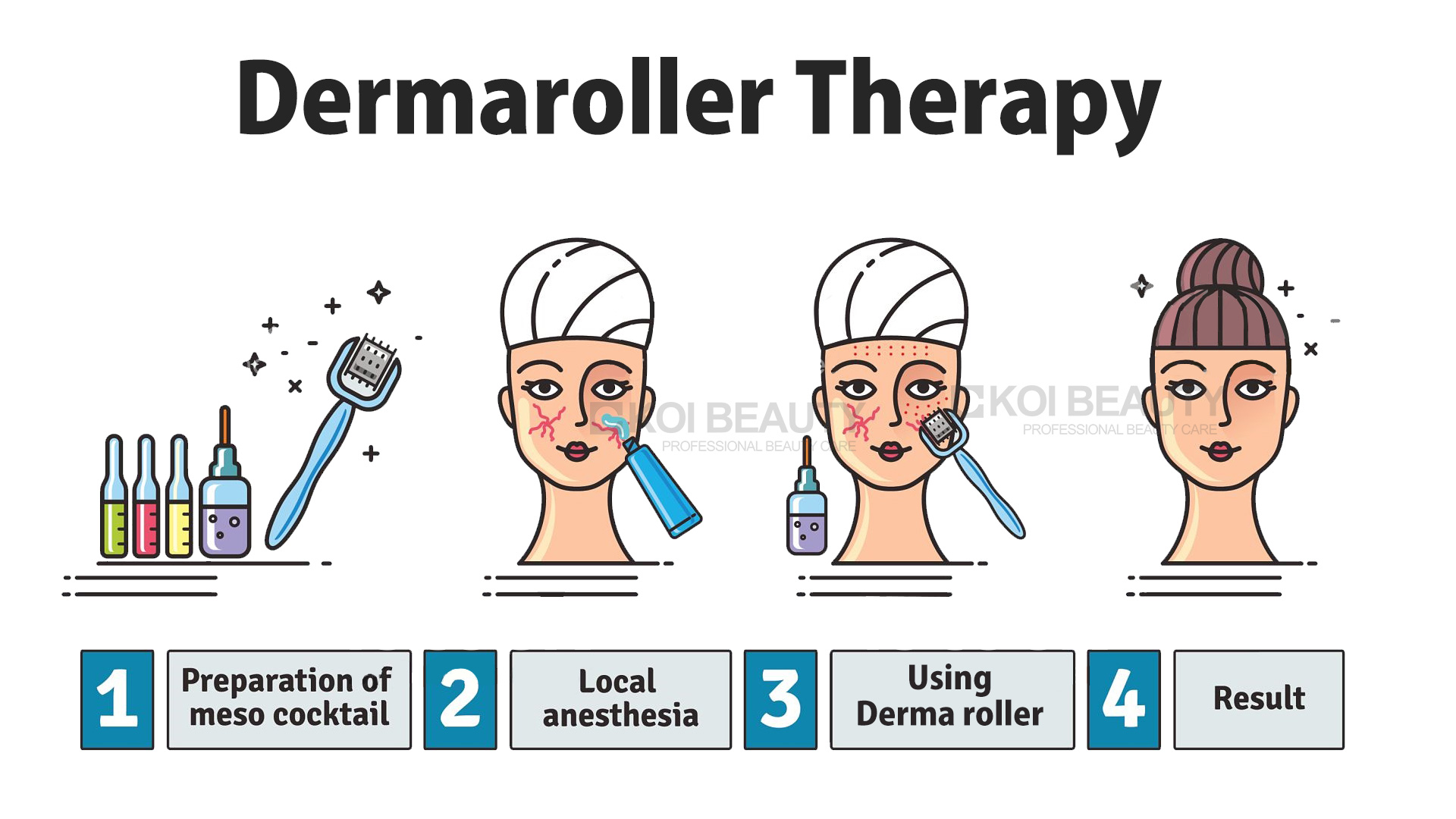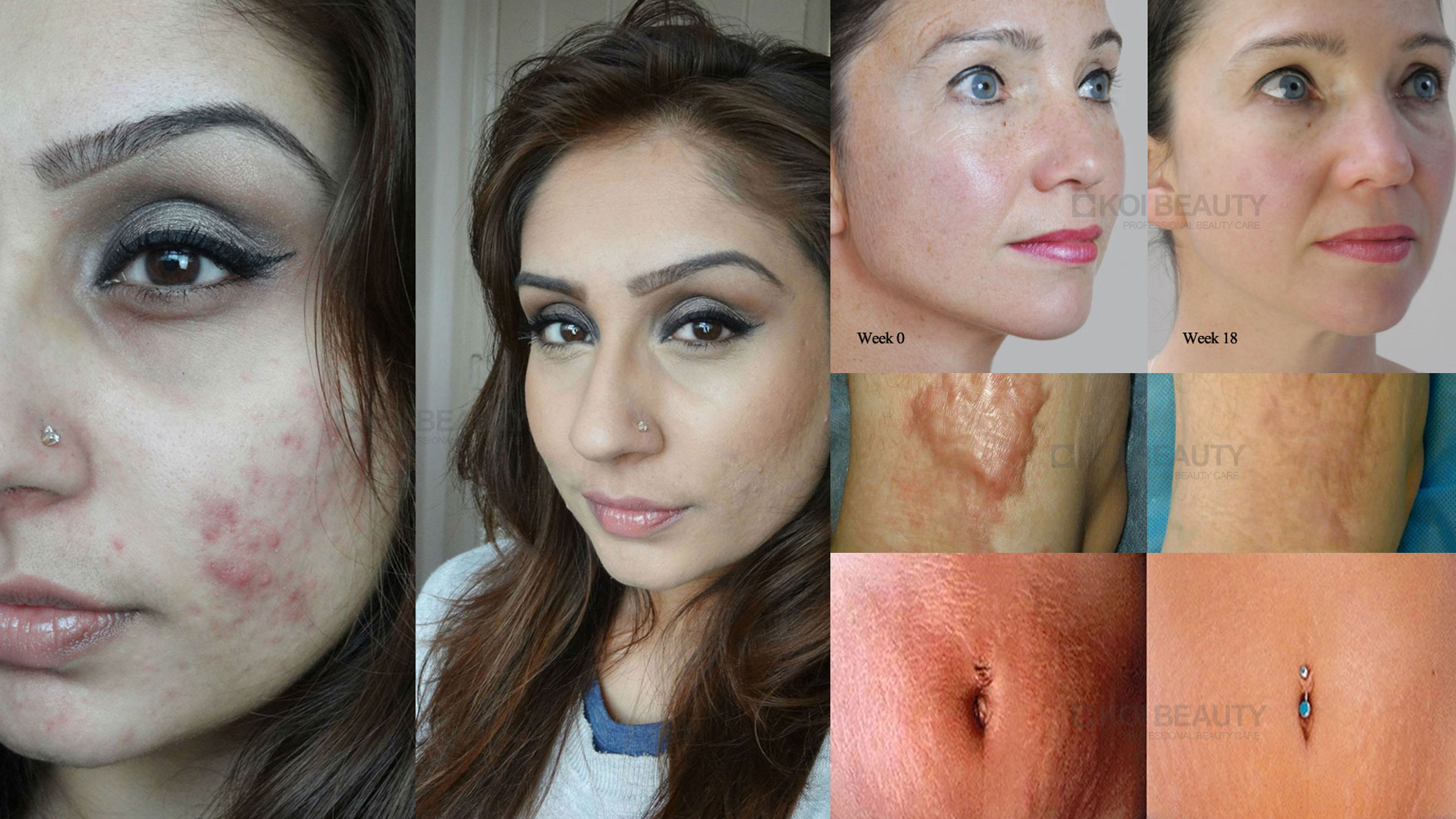 specification:

1. Blu-ray can kill bacteria, cleanse the skin, restore damage, and have a significant effect on acne and skin inflammation.
2. Red light stimulates the production of collagen, promotes metabolism, accelerates blood circulation, and improves skin moisture.
Increase skin collagen, enhance skin elasticity, smooth fine lines
3. 0.5mm is suitable for cell regeneration, anti-aging or pigmentation, hair regeneration and other eye areas.
1.0mm is suitable for all kinds of skin problems, suitable for deep wrinkles, light scars and other facial areas.
1.5mm is recommended for the treatment of other body parts, especially stretch marks and scars on other body parts.
Features:

1. Remove scars, including removing acne scars or treatment.
2. Remove stretch marks
3. Anti-aging.
4. Anti-wrinkle
5. Cellulite treatment / cellulite reduction or removal.
6. Hair loss treatment / hair repair
7. Hyperpigmentation treatment.



Security notice:





If you have open wounds, scars, wounds, sunburned skin, active herpes outbreaks, pustular acne lesions, or any other acute infection or skin inflammation, please do not use this LED leather roller, a history of poor wound healing, collagen Protein disease, blood problems or cancer.





100% satisfaction guarantee:



We are one of the largest manufacturers of beauty equipment with approximately ten years of sales experience. We have a lot of safety certifications for leather rollers, including: ISO, Medical CE, RoSH and PSE. If you have any questions, we have a professional pre-sales and after-sales service team to help you.

problem:
How to clean this leather roller?
answer:
Soak for 7-8 minutes with 75% alcohol or UV for about 45 minutes. Do not use autoclaves, steam and high temperature sterilization methods
Author: Amandeep khokhar 2017 Nian 6 Yue 6 Ri
No injuries, after two uses, the fine lines on my cheeks have also decreased...
ByAmazon Customeron July 23, 2018
Size: 2.0 mm |
Verify purchase
No damage, after two uses, the fine lines on my cheeks also decreased, because after I used my dermoroller, I put a nivea face, which is 1000 times higher than the socks without the roller.